Who We Are
Simple mortgage is an elite mortgage firm privately owned and operated in Pasadena California. We are licensed and helping families throughout California. Our team are some of the industry's leading professionals with over 20 years of experience, and thus have extensive expertise in handling any kind of mortgage scenario.
Our Philosophy
Our clients are special to us because they are trusting us to walk them through a very important financial decision in their lives. We make sure to get to know each client and their financial needs personally to help them make the best decision possible. This means our relationships and our business ethics are our top priority. Through our advanced mortgage technology and strong relationships with financial instituions we provide the best mortgage loan available with the lowest rate and cost possible.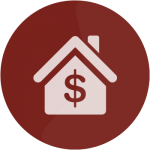 Let Us Handle The Paperwork
Our loan officers have spent years helping prospective buyers and sellers navigate the red tape.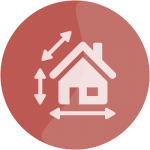 Get The Right Loan
We'll walk you through every step of the way and provide you options to help reach your short-term and long-term goals.
What Our Clients Are Saying
"Omar Abich is a true professional. He has been in this business through the ups and downs of real estate and therefore he knows how to handle any issue that comes up in stride and without judgment."
"Buying a home can be a daunting process. Omar made the process go as smooth as possible. I would honestly recommend (and have recommended) Omar to colleagues, friends and family. Omar is my go to person whenever I have a question or even for planning my real estate needs for the future"
— GGMEDEL, North Central, Pasadena, CA